Post by stario on Jul 9, 2018 10:49:02 GMT
-For Staff: I wrote it here, because the subject is best suited to me here. If you find a better place for this topic, please replace it! And please edit this post if I wroted something wrong. Thanks!-
Hello!

Now I'm going to describe what's happened on #mf-panel 2018. 07. 08. If you want to connect to MF Discord, please click here. I gathered what was announced here!

This is an event in Mario Forever Discord. The staff announces their informations, games preview, etc. The users can ask them.
---
- He send a preview screenshot from his game ((maybe)
Mario Forever Non-Vietnamese Letter Worlds Series: World J
)
- He also told from his biggest MF project, the
Mario Forever: Inversive Worlds
.
Release date: October-November
It's made under Crist's engine.
-He reboot the Collab-mania Contest in August because the original contest is halted. The rules are same.
(the original post:
here
)
---
- He said from Project Speedrun: The Speedrun Contest 3 (To join this event, you need to join MF Discord
here
and see the instructions and rules at #mf-speedrun-event channel)
- He will update the rules in MF Discord. You can't advertise a server expect if you have permission from a staff.
- He told about MechaBot too... It's a new bot on the server.
---
- He told from his MF Project, the
MF:H Series
.
"First of them is my main MF project- MF:H Series.
as I'm working on the last world"
There are some preview photos:
- 2233 said from
Bowser Revenge
too. He remake that from scratch with new engine. He didn't started it.
---
- He said about from 4 MF Game:
MFRemake, MWRemake, MFRevolution and World X
- Mariovariable started remake almost all level from scratch with his newest engine. "This means that every level is subject of full bug fixing, improvements, and such."
- Expected release date: End of 2018
"1. New levels : World X, at least an old Letter World, at least a new Minus World (it might be -8, or -9, or both, can't say actually), a new Underground Zone world by José, a new Powerup Lab Zone level, and a new secret level by Jeansowaty.
2. New game features : Russian Language is planned
3. Huge bug fixing and mechanic improvements"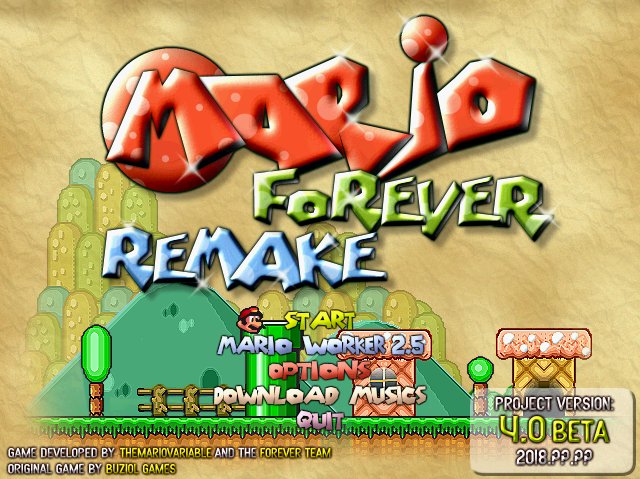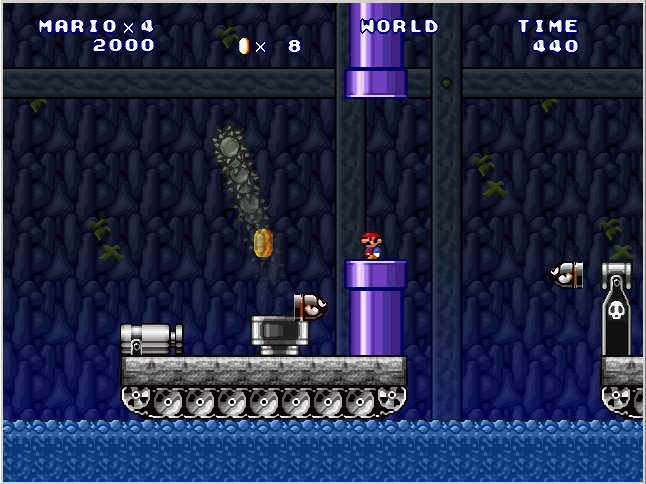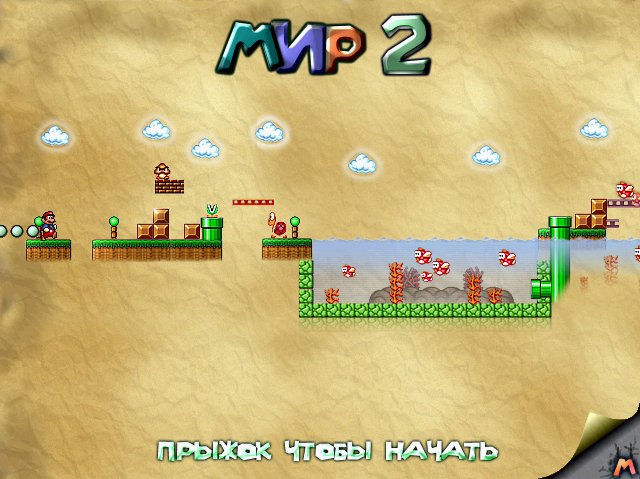 - "World X is on the works since December, actually, but I just worked further on it recently, since I had some problems in February / March period.
I had World X theme in mind since a lot already : a "mysterious" world, an "unknown" one, like X itself.
Development process is longer than ever, 'cause World X will feature 10 levels overall.
But every level is relatively short (around 10.000 in medium size).
Overall theme is the Journey, as a recall to World J, and mashup'd enemies, as a recall to Human Lab.
As extra levels, same as ever : at least 3 Retro Levels, and surely at least one extra.
Release date is estimated for end July / early August."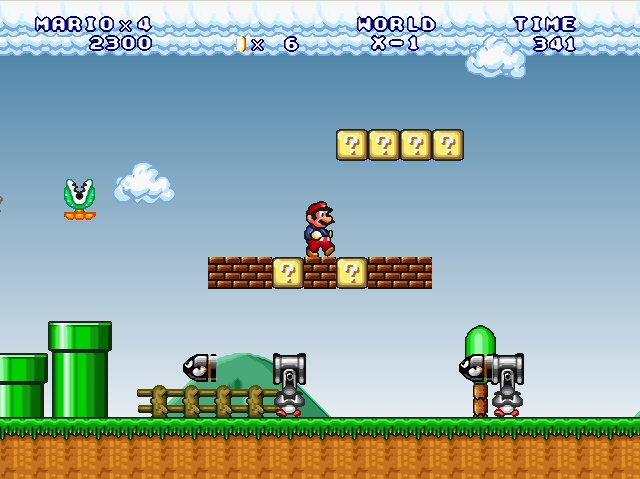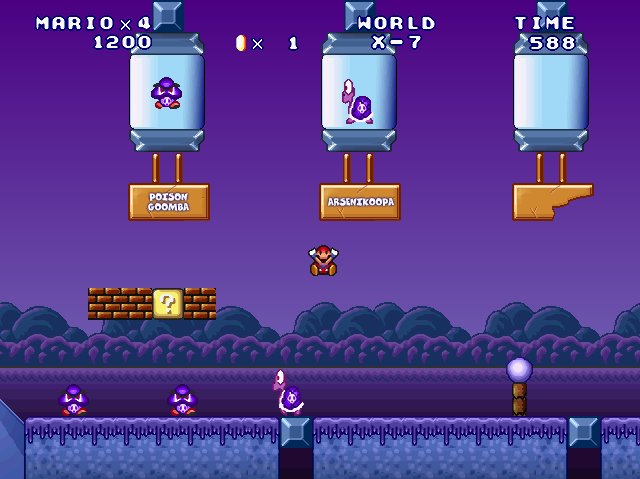 - "So, most of you didn't saw any more updates about MFRevolution since its demo release in October 2017.
That's mainly because once I release something, it's hard that I still continue it just right its release, though usually I pick it again after at least one month.
MFRevolution is something different, I didn't progress on it at all in the last months (excluding Feb / Mar period).
Though, I made more stuff than you might think for it.
For example, I've almost set every character for the game. Remember, they were 10."
"There are 10 world overall, but 2 are extras (World A and World B), but I'll announce them in a second moment."
"World 1 : Peach's Kingdom, a grassland world
World 2 : Dry Dry Desert, a desert (duh
) themed world
World 3 : Oceanic Deeps, a world set completely underwater
World 4 : Star Woods, a world set for half in a forest, and other half in a starland zone
World 5 : Glacial Peaks, an ice world
World 6 : Tubular Laboratory, a recall to MF World 6
World 7 : Windy Skies, a world set in a stormy sky
World 8 : Hellfire Valley, Bowser's new attack base"
- Two new characters in the game: Wario and Waluigi. "Wario can do a roll that breaks Brick Blocks, while Waluigi, well, can walk very fast and jump even higher."
The last three characters are now secret.
- The MFRevolution have a new gamemode: The Mission Mode (it would has been in MFRemake)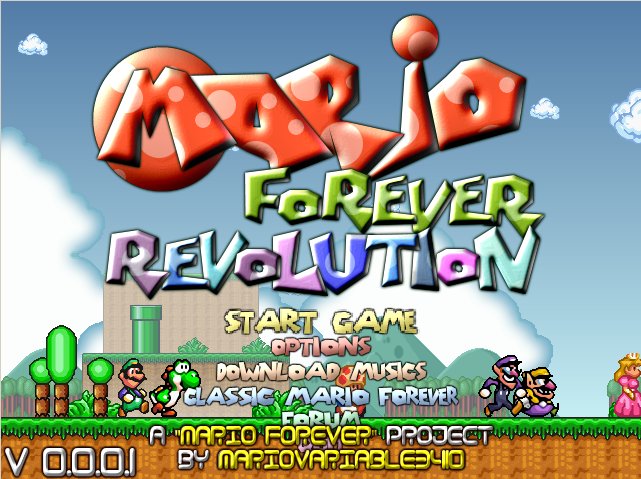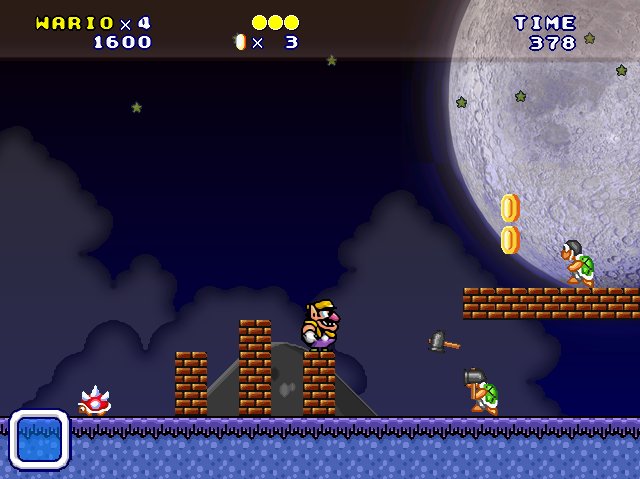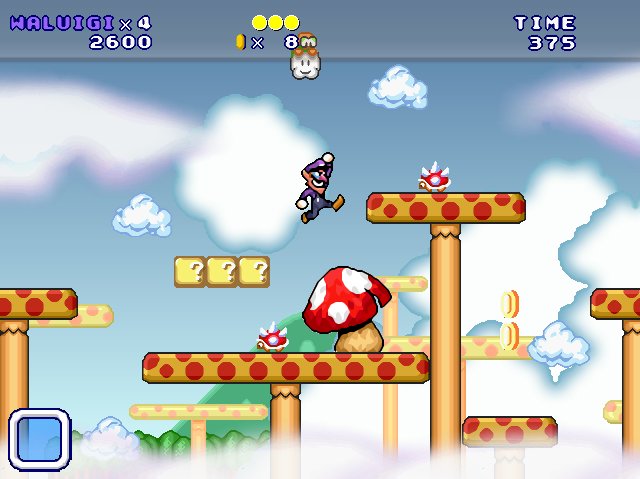 - "So, this is the project I'm more focused since some time lately.
Mainly about map editor, since I had to rebuild it.
As already stated, MWRemake 3.0 will be the version with the most edits and changes it ever got."
- "After lots of time, I managed to finally fix that by... rebuilding level editor from scratch, and also to 2233 and Radel1996 assistance.
Map editor, well, reuses the level editor assets, so you can build up your own maps directly there."
- The new things in MWRemake:
"1. Revamped title screen + settings and credits
2. More default sceneries for Starland, Snowland, Sunset, and Tiles sections
3. New enemies variants added, including : more Goombas, Koopas, Paratroopas, Lakitus, etc.
4. New clones added, incuding both seen and unseen. Thanks to Jeansowaty's contribution
5. Two new tables : Custom Tilesets and Custom Sceneries, I'm going to explain them later
6. Revamped map editor. Now it works almost the same as level editor
7. Once I've released it, I'll publish a complete (hopefully) guide on my website about how to use MWRemake 3.0"
- Expected release date: End of 2018
- "Let me explain those two things.
Custom stuff tables will let you upload your own graphics." "Uhm, you can upload max 480x352 images, so I guess you can go with a custom castle scenery, but I guess not for a big cloud one, unless you split it in two parts."
"Custom tilesets will let you upload tiles that will result solid in-game, while the Custom sceneries one will let you upload non-solid tiles. Both categories have 9 elements tables (the ones on the left), and each can contain max. 165 32x32 tiles, so it means that you can upload more than 2.900 custom 32x32 tiles overall."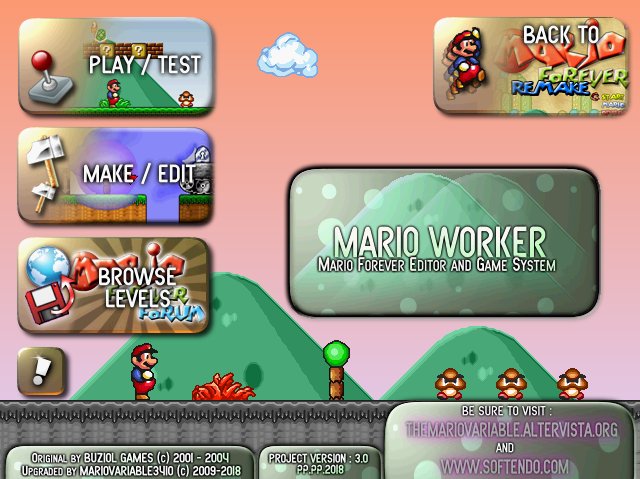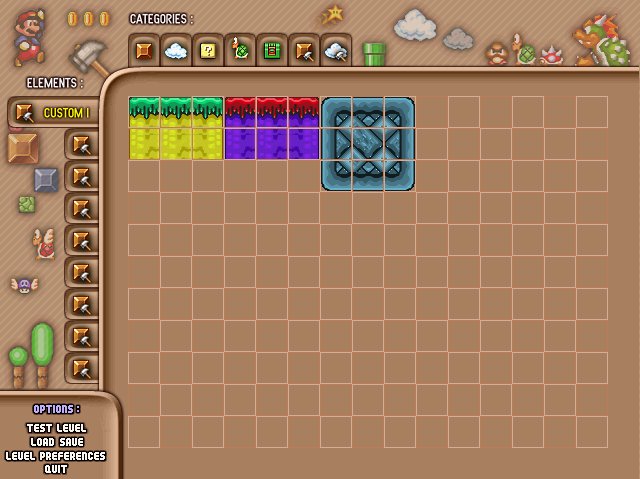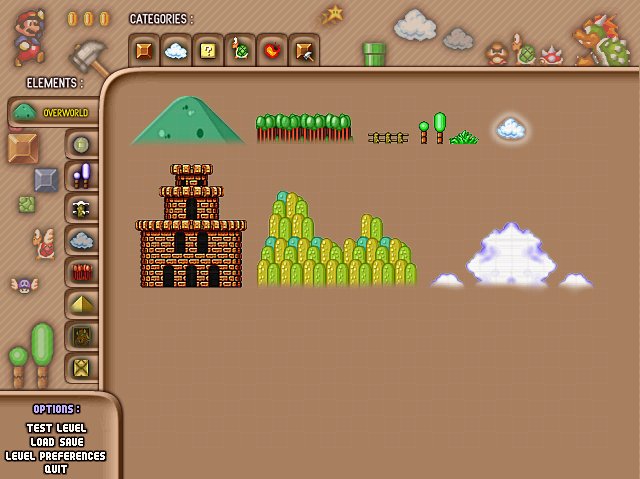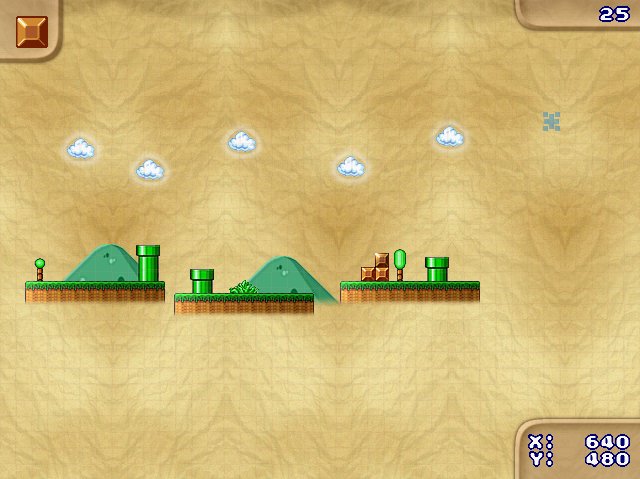 - After the announcements
he said these:
"First of all, really thank you for your whole support, understanding, and your attention for my very first panel.
Secondly, I'll be out from MF scene for almost whole August and early September. Holiday reasons, of course. Let's say a bit later World X release.
Also, as many noticed, currently I'm working on 6 MF projects and 2 ROM mod projects, other than collaborating on some others. Working processes are getting slower for me, mainly because of real-life business (university aiming is an example, heh), other than project themselves being very big. Once I'm done with most of them, I might start some new ones, but with time incoming, don't expect any new project by me, it would just make things even slower.
So, with that being said, I thank you all for your attention."
- He wanted to close the panel channel, but crist1919 also announce things at before the end.
---
- He release the
World Ł
in this month. This game have more extras unlike in Polish Letter World Ę.
Screenshot from World Ł map:
Screenshot from a World Ł extra level:
- He also started preparing levels for another
Polish Letter World
(screenshot):
No release date or more informations.
- He wants release World -8
before end of summer.
- Crist also start a contest in August. You have only one day to create (a) level(s). If this contest get success, will have several rounds.
- He said these from Protoman Project:
"Nevertheless I want to advance with my 8-bit Protoman project I mentioned some time ago"
"so as a last note, I wanted to say also that once the Protoman project will be pushed further, I'll probably publish a demo of it on this server"
On 2018. 07. 08. we got lot information from the staff (mainly from MV). These were the important information. You can (re-)read these in Discord for a few days!

If you want to connect to MF Discord and if you don't want miss the next MF Panel, please click here!


Bye!

Writed by stario. I used Google Translator because for my bad english.
"quote" meaning= These text are qoute from the staff.